Last week, my family and I went to Mendocino for a week. We hiked, ate, made art, and played with the dogs. I had an awesome time!
The tastiest meal of this vacation…
My family and I went to an AMAZING all vegan restaurant called Ravens at the Stanford Hotel. I had super sushi, awesome spring rolls, and my favorite VEGAN (or vegetarian) CAESAR SALAD! I love caesar salad, but I can so rarely eat it because every single restaurant has to put anchovies in the dressing. And this was a pleasant surprise that they would serve one – it was the best caesar salad I've ever had!
The most scenic walk we went on…
On our trip we walked and hiked a lot and saw many beautiful
views. Out of all of those places, my favorite is the trail right next to the town.  You walk right along the cliffs next to the cold beautiful ocean and, you have perfect view of  the town,
the sunset and sunrise. Even though it was really cold and windy when we went, I still loved every minute of it ! 🙂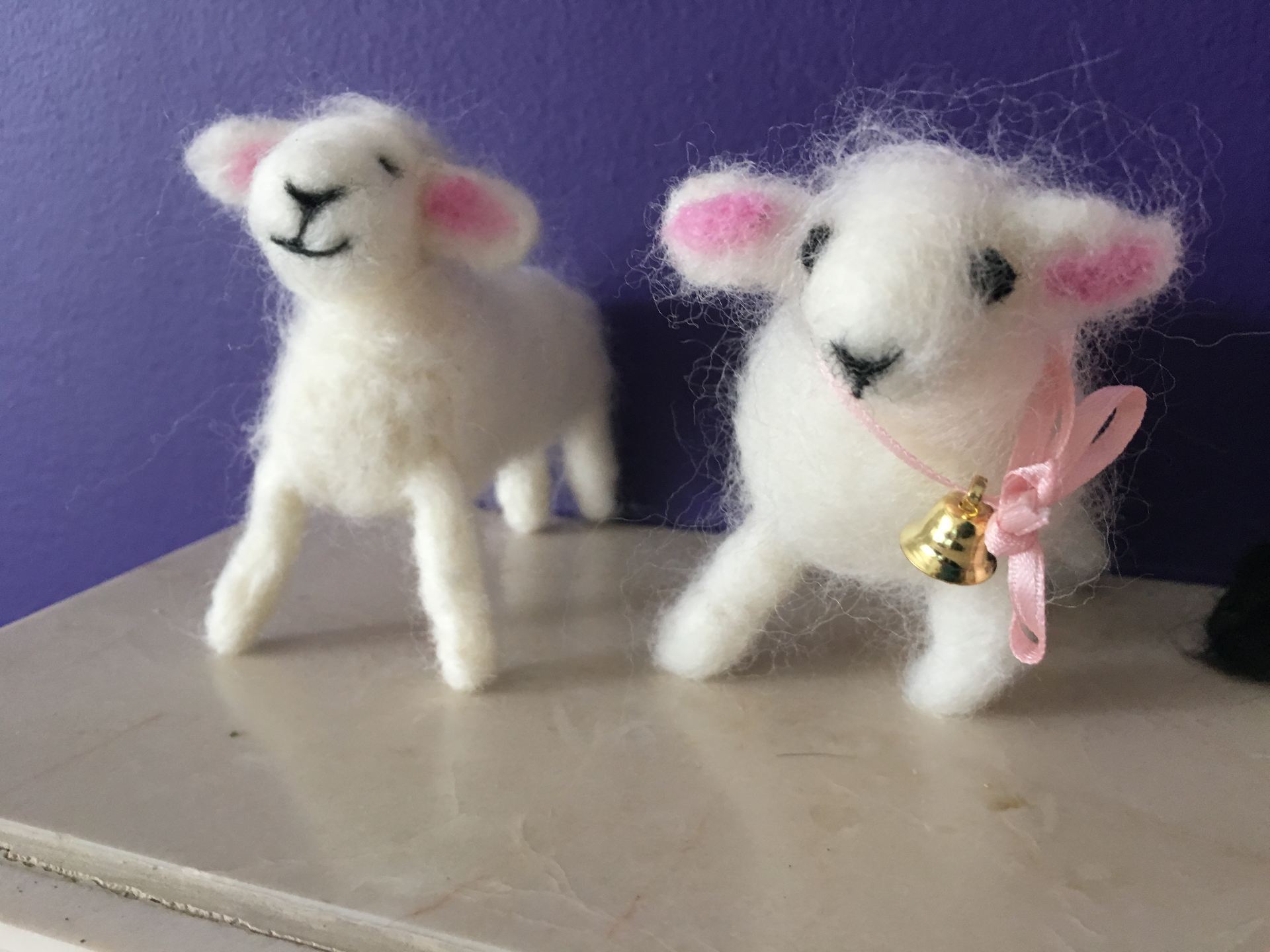 The best piece of art we made…
My mom and I spent LOTS of time working on needle felted sheep/lambs. Her's is super cute and fluffy, and mine is fat and fluffy to the extent where it can't stand up that well. Compared to the last sheep inspired creations we made (the butter lambs), this was a major improvement!